About Etoiles du Sud
---
We are specialists in the rental of high-quality vacation villas in the South of France. Our villas are mostly detached and always have a private pool. It is our passion to let our guests experience the quality and service that we are known for and which we find extremely important in the selection of our offer. Quality is not only the luxury of our villas that we personally visit and inspect. For us, luxury is also the high quality of the vacation experience of our guests.
In our offer you will find vacation villas that are mostly located in extraordinary and exclusive locations. Our strict selection and broad search options will enable you to find your ideal vacation villa. We also offer various varied services to make your stay as carefree as possible. All this to ensure you enjoy your vacation to the fullest. Our enthusiastic team consists of experts with decades of experience in the rental of vacation villas. Through personal contact and tailored advice, we want to distinguish ourselves from other providers and portals. Moreover, we know the south of France like the back of our hand, so your vacation is safe with us. You book and pay through our secure and protected website so your data will remain safe at all times.
Etoiles du Sud, freely translated as "the Stars of the South" was founded in 2021 as a counterpoint to the rental agencies that are increasingly dominated by algorithms and lack of personal contact. For us, the relationship with our guests and our landlords is key. Quality over quantity with service and reliability as standard. Our small company is led by Frans Schoon who has been active in the rental of vacation homes for over 25 years. In the past he was director at one of the largest international players in this industry for many years and therefore knows the vacation industry like no other. Add to this a great passion for travel and a lifelong love for France (and the Côte d'Azur in particular) and it is explained that Etoiles du Sud has built up a good reputation in a short time. As a result, we are already considered one of the better vacation villa rental organizations on the Côte d'Azur.
The rental of these magnificent 'stars' is entrusted to us by our hospitable landlords, whom we not only know personally but with whom we also share our love for the South of France. Together with them, our reliable local managers and our carefully selected partners, we strive to offer you the most pleasant stay possible so that you return home with beautiful, indelible vacation memories.
We wish you a good vacation!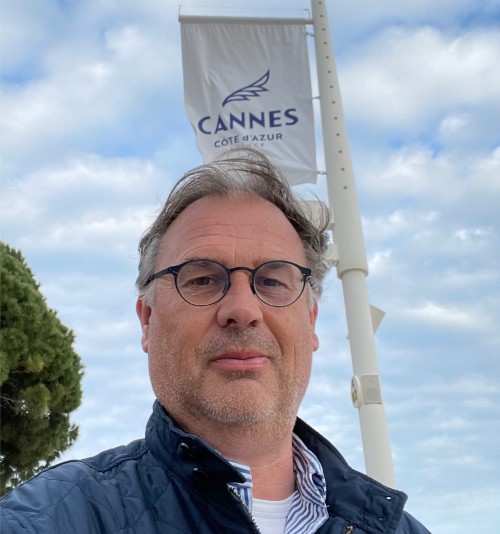 Frans Schoon (general manager): "In a way, with the founding of Etoiles du Sud, we switched from a long career in a supermarket like business to a small shop of delights. Our collection is deliberately uncluttered, but the overall quality is much higher. We know all the properties personally and our many experiences and contacts in the Côte d'Azur are essential in the selection of our vacation villas."
Do you own a villa in the South of France that you would like to rent out? Click here or more information and/or an appointment.
We would like to share news, insider tips and inspiration for your vacations to the South of France. Click here for our blog. In addition, you can follow us on Facebook and Instagram. Besides inspiration, you will also find here our latest villa's and interesting offers.
Of course, you can also reach us for advice and bookings on weekdays between 10 am and 5 pm (CET) by phone at +31 6 8260 2882 or via email: info@etoiles-du-sud.nl. It is also possible to send a message via our contact page. We will then contact you as soon as possible.